Evaline Stoker and Mina Holmes never meant to get into the family business. But when you're the sister of Bram and the niece of Sherlock, vampire hunting and mystery solving are in your blood. And when two society girls go missing, there's no one more qualified to investigate.

Now fierce Evaline and logical Mina must resolve their rivalry, navigate the advances of not just one but three mysterious gentlemen, and solve murder with only one clue: a strange Egyptian scarab. The stakes are high. If Stoker and Holmes don't unravel why the belles of London society are in such danger, they'll become the next victims.
~~~~~~~~~~~~~~~~~~~~~~~
I see Stoker and Holmes and I get excited. I love Bram Stoker, and Sherlock Holmes. So let me tell you that this book lived up to my expectations.
I thought that this book was just really well written and I love Mina Holmes character.
She was just the right amount of sassy and she has that Holmes smarts. She reminded me of Benedict Cumberbatch as Sherlock. She had that spunk about her. She's Sherlock Holmes's niece and Mycroft Holmes's daughter. Evaline is Bram Stoker's sister.
Evaline wasn't my favorite character in the book. She was just too proper for me. I don't know, but she'll grow on me the more I get to know her. She's just one of these characters that takes time to love.
The boys were also dreamy. There was Dylan, I really like him with Mina. I ship them together, but then there was also another gentleman that I ship with Mina. This dreamy young man is named Mr. Grayling. He works with Scotland Yard. I like him, but I think that I like Dylan with her better, I'm still on the fence.
Then there is Pix, he is Evaline's man. I like Pix, he's just.... I have no words to describe him.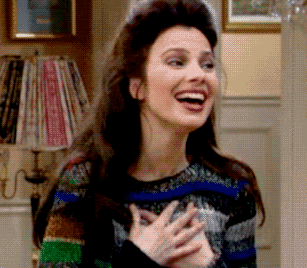 One note about Dylan though: He's not from this time period. He's from ours and now they have to find a way to send him back home. Sad face. I don't want him to go home, I want him with Mina!
So the girls have be thrust together as reluctant partners by a Miss Irene Adler because she has a problem. A cult has been discovered, and two society girls have been killed. Mina and Evaline have to figure out a way to infiltrate this cult and stop them from killing anymore girls. Together these two are the perfect team, even if they don't think so. They both have problems with one another.
I would highly recommend this book. I got the second one for Christmas and I have already started reading it and it is just as good as the first one. I would totally recommend it if you like Sherlock Holmes, and Bram Stoker.
Overview:
Stars: Five Stars
Author: Colleen Gleason
Series Book: Yes
Will I Read The Next One: Yes I will
~~~~AJ